Director
Paul D. Windschitl, Ph.D.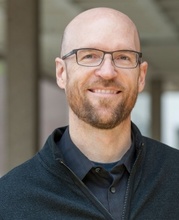 Department of Psychology
University of Iowa 
Iowa City, IA 52242 
Phone: (319) 335-2435 
Fax: (319) 335-0191
(Vita | Google Scholar)
---
Graduate Students
Inkyung Park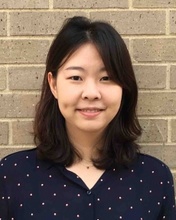 Inkyung Park is a fifth-year graduate student in the Cognition area. She received her B.A. in Psychology in 2014 from Sungkyunkwan University in Seoul, Korea and her M.A. in Cognitive Psychology in 2017 from Chung-Ang University in Seoul, Korea. Her research focuses on understanding the processes underlying people's decisions when it involves risk or uncertainty, and on how such knowledge can be adapted to enhance the quality of decision making in our everyday life. In her free time, Inkyung like to watch movies, practice guitar and water plants so they don't die.
Jeremy Strueder
Jeremy Strueder is a second-year graduate student in the cognition/social psychology area. He received his B.S. in Psychology and B.B.A. in Marketing in 2020 from the University of Iowa. His research interests broadly center around the discrepancies between normative decision models that define optimal decision-making and people's actual decision processes that are often subject to biases. In his free time, he likes to watch movies and play tennis. He also loves to eat and enjoys trying new foods from different cultures.
---
Ph.D. Graduates from the JDSC Lab
Jane Miller @ Vanderbilt University
Jillian Stuart @ Virginia Military Institute
Aaron Scherer @ Carver College of Medicine (University of Iowa)
Andrew Smith @ Appalachian State University
Jason Rose @ University of Toledo
Zlatan Krizan @ Iowa State University
John Chambers
Mary Jenson @ Wesley College
Mollie Marti
---
Undergraduate Students
Kathleen Dam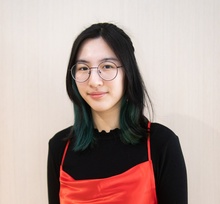 Kathleen is a third-year student majoring in Psychology on the Pre-Med track. Her research interests are social identity and decision-making. After completing her undergraduate studies, she hopes to get a Master's in I/O Psychology and then go on to medical school. Some of her hobbies include watching animations, playing video games, and journaling.
Oksana Hirchak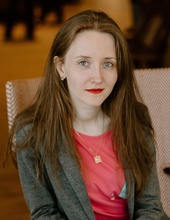 Oksana is a fourth-year student majoring in Psychology at the University of Iowa. She has B.A. and M.Ed. in History from Ivan Franko National University of Lviv in Ukraine. Within the field of Social Psychology, Oksana is interested in interpersonal relationships and motivation. She loves traveling, writing, drinking coffee, teaching and learning languages.
Sabrina Lacy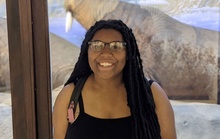 Sabrina is a junior pursuing a B.S. in Psychology and B.A. in English & Creative Writing. She is interested in both social and cognitive psychology with interests in memory, biases, and decision-making. Outside of class, Sabrina enjoys reading, writing, watching tv, and being a Resident Assistant.
Sakshi Lawande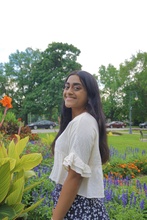 Sakshi is a third-year undergraduate student and will be graduating with a B.A. in psychology and a minor in educational psychology in the spring. This fall she will be applying to graduate programs with a focus on counseling psychology in hopes to pursue a Ph.D. Her main areas of interest are intergenerational trauma and the cultural barriers to seeking treatment. She is the network lead for WE ARE SAATH—a new student organization aimed at increasing mental health resources for the South Asian community, as well as an undergraduate teaching assistant for Intro to Social Psychology. Outside of school, she enjoys being a barista at Mammitas Coffee, painting, traveling, and playing tennis.  
Tommy Looi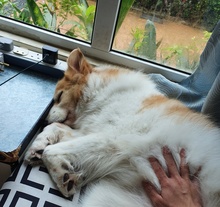 Tommy is a sophomore pursuing a B.A. in Psychology and Philosophy, with a minor in Music. He is interested in both social and clinical psychology and is hoping to attend graduate school to explore these areas in greater depth. Outside of school, Tommy enjoys video games, playing the piano, music of various genres, and spending time with his dog, Eden (pictured).
Divija Sharma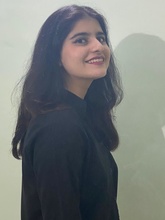 I am a third-year student majoring in Psychology with a minor in Philosophy. My research interests include social cognition, biases, and decision-making. Apart from sincere curiosity, these are largely motivated by my experiences as an international student leader. Outside of lab, I enjoy reading about mythology, listening to classical music and making watercolour paintings.
Zach Taylor  
My name is Zach Taylor, I am a fifth-year student at Iowa pursuing a B.A. degree in psychology. After undergrad, I plan to attend graduate school with hopes of attaining a degree in clinical mental health counseling. Working with a special needs population and being a mental health outlet for my student organization have both ignited my passion for impacting the world in a meaningful way and set me on the counseling path. Outside of class I enjoy producing music, playing tennis, cooking, and spending time with my dog and cats.